PILOT:Food Opens up New Opportunities – MES for the Food Industry
FELTEN supports manufacturing companies in the food industry, which have to face ever-increasing market requirements and numerous legal regulations. The FELTEN solution can help enhance product quality and boost innovative power and productivity.
Competitive pressure: Existing suppliers are expanding their product range, new competitors are entering the market.
Innovation pressure: The food industry is constantly challenged to develop new products. The market is driven by changing nutritional trends such as vegan or vegetarian diets, gluten- and lactose-free products, the demand for high-protein food, or organic quality.
Legal regulations: These regulations influence recipes by limiting salt or sugar content, prohibiting additives, or asking for nutrition labels. These are just a few examples of the numerous requirements that entail recipe adjustments.
Traceability: Complete traceability is a real challenge for food producers in times of complex recipes, supply chain problems, and rapidly changing customer requirements.
Scarcity in raw materials: Raw materials are not consistently available, in some cases due to seasonal availability, or the flavor intensity is changing depending on the origin of raw materials — hence continuous recipe adjustments are necessary.
Market requirements: Recipes need to be frequently changed and must fulfill numerous requirements depending on the customers' demands. This causes higher costs for setup and cleaning. A detailed planning of processes and the optimization of order sequences with the help of digital tools might be useful.
Packaging: Customer and legal requirements or the availability of packaging material place high demands on packaging.
Pressure on the price: The food market is subject to an immense pressure on the price. End customers and retailers are very price-sensitive.
These are the reasons why it is necessary to ensure an efficient and flexible production and to cater to the customers' needs.
How our MES solution supports you
PILOT:Food from FELTEN is a future-oriented, industry-specific MES solution. FELTEN is familiar with the manufacturing processes specific to the food and beverage industry and its regulatory requirements.
PILOT:Food supports companies in collecting and evaluating production data in real time and correlates this data intelligently. At the same time, the solution helps to eliminate paper waste in food production. This opens up completely new opportunities for food manufacturers who can produce cost-efficiently and even control their increasingly complex manufacturing processes in a flexible and individual way.

Your benefits with PILOT:Food
Reduce production costs in the long term and increase productivity and quality at the same time
Perfect interlocking of processes from food production to packaging according to the manufacturer's needs
Batch tracing in compliance with EU regulation 178/2002 and IFS
Easily implement an HACCP concept
Rapidly react to changed market conditions thanks to flexible process models
Fast implementation as a result of long-standing experience and numerous successful industry projects
Data transparency and continuous improvement (CIP)
Overview of the most important production KPIs — for more transparency
Increase on-time delivery through systematically controlled processes and feedback
Simple integration with existing ERP systems such as SAP
Why Lactoprot is enthusiastic about PILOT:Food
Lactoprot Deutschland GmbH is one of the world's leading manufacturers of caseinates. The company has invested in the MES solution PILOT:Food by the FELTEN Group. Learn how the FELTEN Group has helped Lactoprot digitalize production of dairy products and implement their process-critical priorities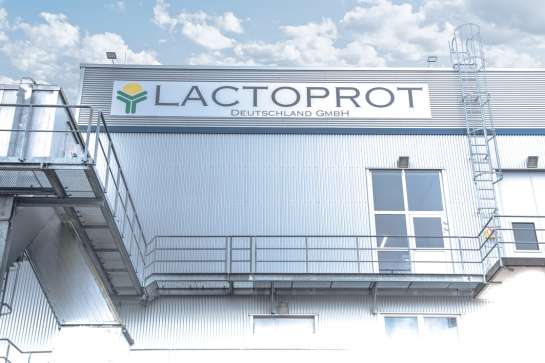 PILOT:Food - Overview of the most important features
Detailed monitoring of machines and lines, intermediate containers, waiting times, cleaning intervals, as well as precursors and by-products
Check staff qualification to execute production processes
Support critical control points in the process
Manage storage locations to comply with storage guidelines for kosher/halal products
Document process steps from goods receipt to warehousing, production, packaging, and goods issue
Integrate process parameters for recipes (target and actual values)
Collect process and environmental data for separate products and batches
Specify specific process parameters and inspections for material, lines, and orders
Ensure quality through early intervention based on real-time quality data
This is what enthusiastic users say
We opted for PILOT from FELTEN after extensive market evaluations and a conceptual workshop. FELTEN's broad industry expertise and the simple methods to digitalize production convinced us.
Sönke Andresen | Project Manager, Lactoprot Deutschland GmbH